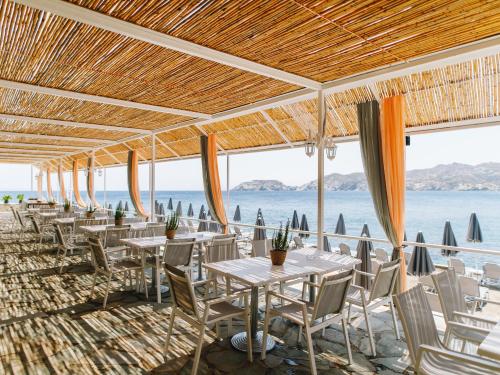 Our Beach Bar is unique in that it's perched on a platform by the very edge of the sea. This is the ideal place to experience like a local: relax under the sun whilst enjoying a refreshing iced-coffee. Swim, unwind and take in the tranquility of the sea. This beach is a good option for those who wish to avoid the discomfort of pebbles and sand. Please note that this spot is very popular and can get quite busy during the weekends.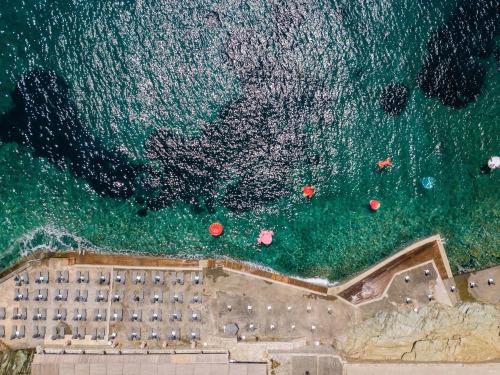 Light Meals, Local Flavours
Our Beach Bar offers a range of light meals: Salads, Snacks & Drinks. Guests frequently enjoy having an alternative lunch here by the sea. Experience like a local. Eat a delicious Greek saland completement by a refreshing local Beer or Ouzo.
VIEW ALL-INCLUSIVE OPTIONS HERE.
Alternatives | Two other beaches can be easily accessed from the main building of our resort. These beaches are both pebbly with certain sandy parts. Sunbeds and umbrellas are available on both of these beaches at a small charge.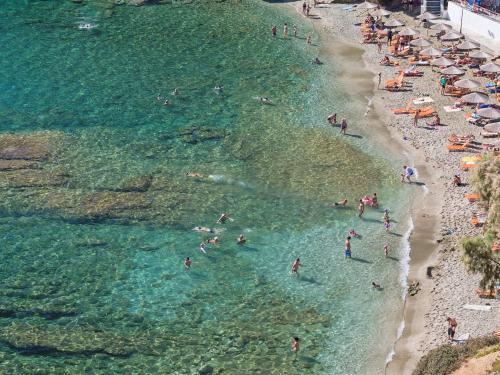 Mononaftis Beach
Lift access from our resort will take you up to a few metres away from the seashore of Mononaftis. A couple of taverns, a mini-market and an all-day bar operate on this beach. Furthermore, one can find a fully certified scuba diving centre, which collaborates with our resort.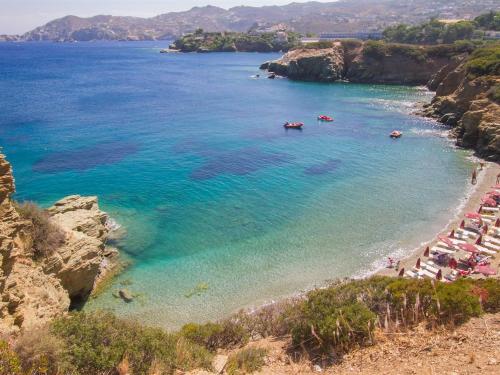 Psaromoura Beach
This beach is located within a small, picturesque cape. Secluded from the built-environment, it offers a truly natural escape. The waters are clear and very clean. A small beach bar, which is not operated by our resort can be found here. Certain water sports are also offered.