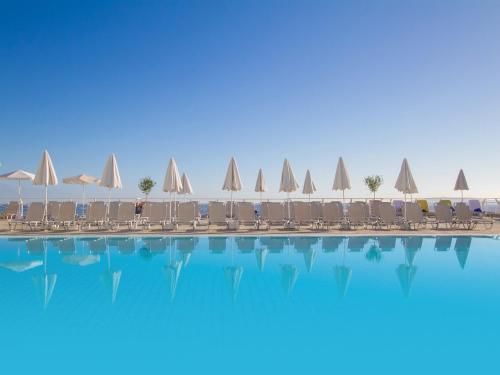 Central Pool

The central pool is located near our resort's main building next to the Snack Bar & Restaurant. Sun beds & umbrellas are available free of charge. The animation team organizes various activities throughout the day here such as water gymnastics, water polo and various other games.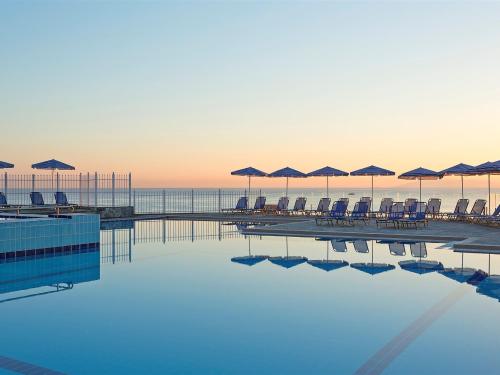 Sea-water Pool
Sun beds & umbrellas are available free of charge for our guests. This pool offers a quieter atmosphere closer to nature, with the spectacular view of the sea. A kids' pool is also attached to the main pool. Enjoy a 270-degree view of the sea and have a refreshing drink from the Beach Bar.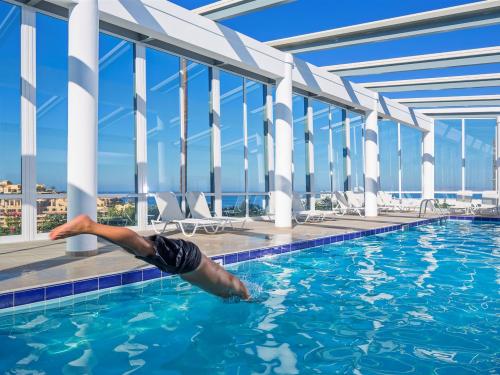 Indoor Pool
The indoor pool is a great option during the Autumn & Spring months. Nevertheless, the retractable roof allows for this pool to be used throughout the season. Our Spa Centre is located here: one can combine a refreshing swim in the pool with a revitalizing therapy session. Chaise longues are available free of charge.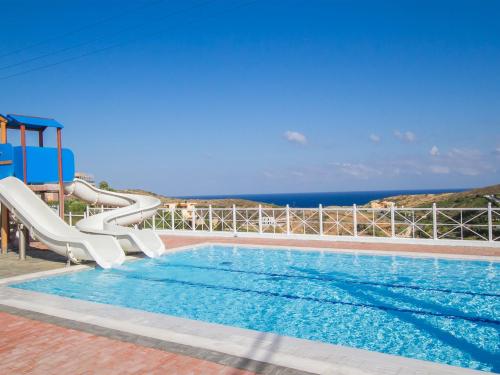 Kid's Water Pool
The Children's' Water Slides are located by the Indoor Swimming Pool. They are ideal for children between the ages of 4 -12 years old. An enjoyable pass time for the little ones. The Mini-Club is also located near these slides. Children can play, make friends here and enjoy various activities with the animation team.