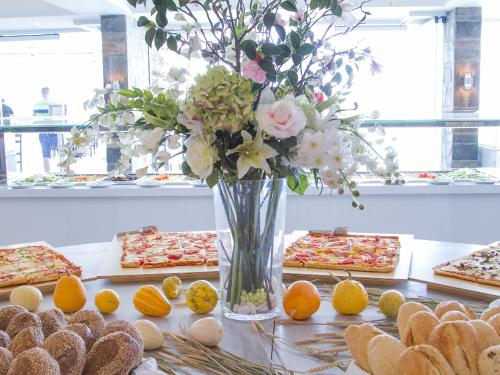 MAIN RESTAURANT

Our guests may enjoy authentic Greek & Cretan cuisine as well as other diverse and contemporary options at our main restaurant. Take in the beautiful view of the sea as you enjoy a range of appetizing dishes, complemented by a delicious local wine or an alternative beverage of your choice. Theme nights are organized throughout the week. Food is served in a buffet fashion alongside many live cooking stations.
The cuisine mainly offers traditional Cretan and Greek flavours and include both vegetarian and vegan options. Our team is ready to accommodate in any way with guests that have special dietary requirements such as gluten or lactose intolerance etc.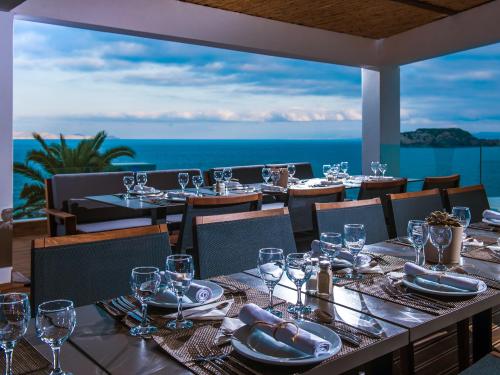 À LA CARTE DINING

Our À l a Carte 'Meremeti' restaurant focuses on authentic Cretan recipes with a gourmet twist. Dishes are prepared with the finest products that are locally sourced as well as various other recipes inspired from neighbouring Mediterranean kitchens. These include a variety of dishes which are designed into various fixed menu options one can choose from depending on each guest's individual preferences. Furthermore 'Afternoon Brunch' and 'Lobster Night' are organised every week.
Please RSVP at least one night in advance until 20:00.




All-Inclusive Guests are entitled to one free meal per room.




Local house wine is included as well as All-Inclusive soft drinks.




A Cocktail and Wine Menu are also available which are offered at an additional cost.




'Afternoon Brunch' and 'Lobster Night' are available at an extra cost per person.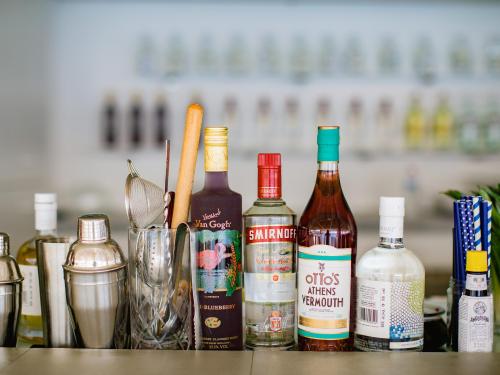 BARS
There are four bars, which operate in our resort.
They all serve a range of beverages that are included in our
All-Inclusive Options
.
Each bar also has an additional À l a Carte Menu offering various unique cocktails, smoothies, light meals and snacks, wines etc. These are available at an extra cost.
Our Snack Bar and Beach Bar both offer a variety of light meals and delicious snacks - a nice alternative for those who wish to try something different to the buffet.
Find out more in the link below: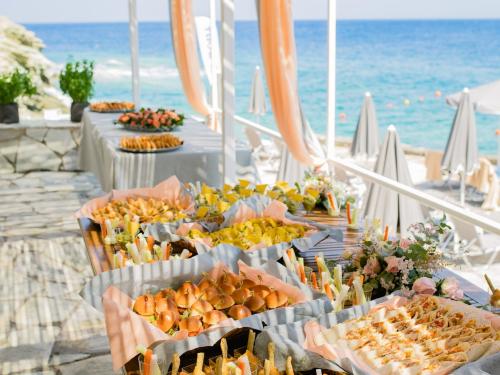 EVENTS
at the Peninsula Resort & Spa
Would you like to arrange a private dinner or host a larger event at our resort? Our idyllic chapel has hosted various ceremonies, weddings and baptisms over the years.
Please
contact us
directly to discuss details and the various food & drinks packages we offer as well as tailor-made options.