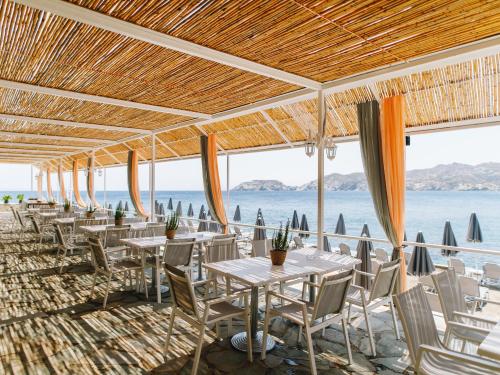 'Tsimento' Beach Bar
Opening Hours: 10:00am - 18:00pm

Our
Beach Bar
is unique in that it i
s perched on a concrete platform by the very edge of the sea. This is the ideal place to experience relaxing under the sun whilst enjoying a refreshing iced-coffee. Swim, unwind and take in the tranquility of the sea. This beach is a good option for those who wish to avoid the discomfort of pebbles and sand.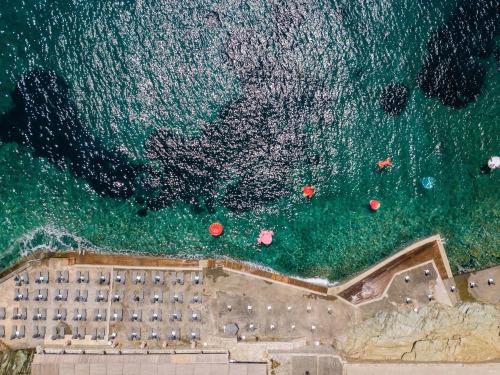 Beach Bar
Our Beach Bar offers an À la Carte Menu (see below) with a range of options including various light meals, fresh salads, snacks, drinks and cocktails! Guests frequently enjoy having an alternative lunch here by the sea. Various All-Inclusive options are also available here which you can see in Menu attached below.
View our 'Tsimento' Beach Bar À la Carte Menu
Alternative Beach Options
Two other beaches can also be relatively easily accessed from our resort. They are just at a few minutes walk down the stair pathways from the hotel's main building. These beaches are both pebbly with certain sandy parts. Sun-beds and umbrellas are available at both these beaches at a small charge.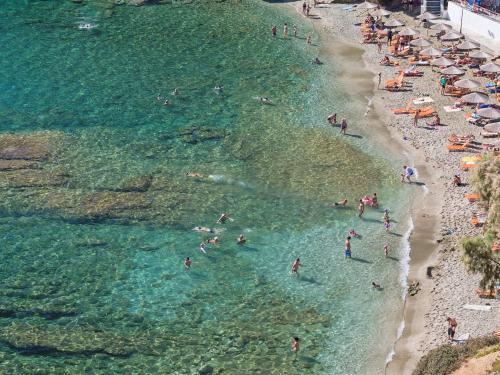 Mononaftis Beach
Lift access from our resort will take you up to a few metres away from the seashore of Mononaftis. A couple of taverns, a mini-market and an all-day bar operate on this beach. Furthermore, one can find a fully certified scuba diving centre, which collaborates with our resort.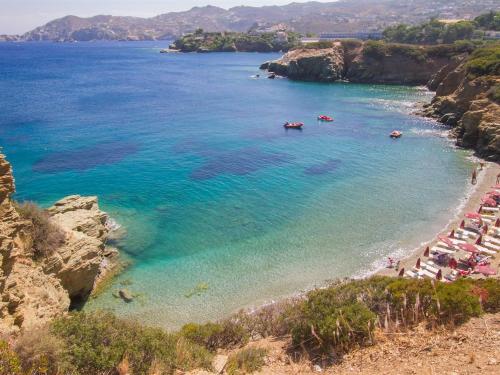 Psaromoura Beach
This beach is located within a small, picturesque cape. Secluded from the built-environment, it offers a truly natural escape. The waters are clear and very clean. A small independent beach bar, which is not operated by our resort can be found here. Certain water sports are also offered.