All-Inclusive Plan
The All-Inclusive Plan we offer includes most of the services and amenities you will require on your holiday are included in a prearranged price. This will make your holidays both more affordable and crucially, stress-free! You won't waste any time worrying about your spending or budgeting for food and drink. Instead, you will enjoy an abundance of both, as well as other amenities throughout your stay at our resort.
By choosing our All-inclusive package, you will be able enjoy a selection of foods, drinks and numerous other services. As an all-inclusive guest, you will be entitled to an unlimited amount, around-the-clock!*
* Our All-Inclusive is valid until 23:00.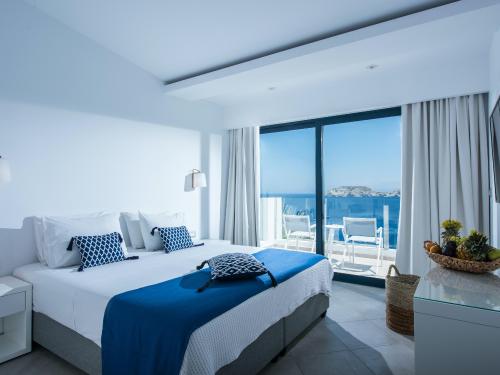 Housekeeping
A housekeeping service is provided 7 days a week. Please contact the Front Desk to confirm your checkout time so as to request assistance with your luggage.
- Contact the Front Desk by dialing 9 from your room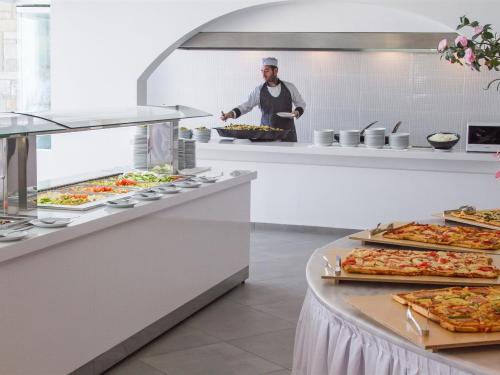 All-Day Food & Drink
Breakfast, Lunch & Dinner are served in a buffet-style. Live Cooking and Grill stations are also available. Theme nights are organised throughout the week. We focus mainly on Cretan and Greek tastes including both vegetarian and vegan. We are also always ready to accommodate anyway with any special dietary requirements such as gluten or lactose intolerance etc.
You can also indulge in a variety of drinks at our other Restaurants & Bars.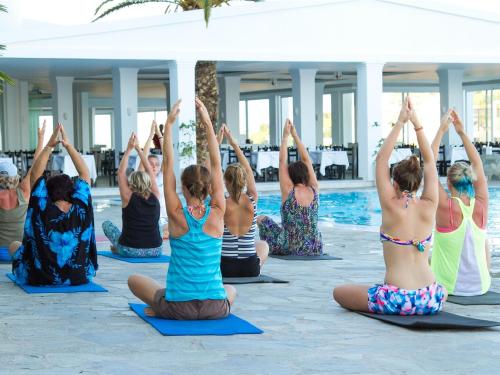 Activities, Sports & More

Enjoy countless activities throughout the day as well as evening entertainment for all ages, six days a week. Take part in our themed nights and create unforgettable memories.

Find out more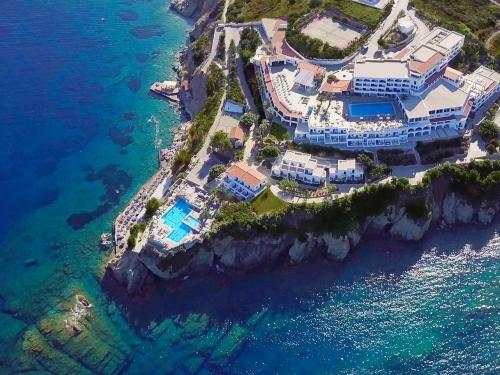 The Bigger Picture
Our resort is perched on a beautiful peninsula of unique natural beauty. It offers a range of amenities: Sport Facilities, 4 Pools, 4 Bars and direct access to 3 different Beaches: