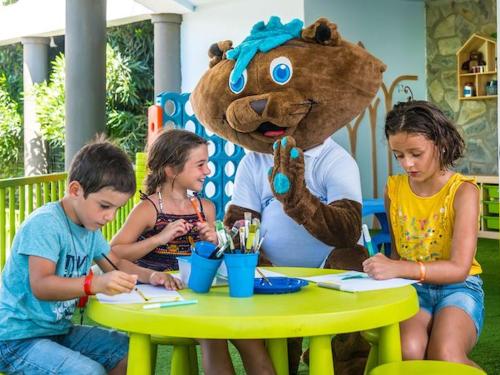 Animation & Mini-Club
The animation team consists of experienced, multi-lingual professionals who organise a variety of daily recreational activities for both children and adults. A typical day consists of a morning exercise session, aerobics and/or aqua gym, and a variety of games.
We also have a mini club with a playground, it is open during school holidays and is available for children aged 4-12. The operating hours are as follows: 10:00am – 12:30pm and 18:00pm – 20:00pm.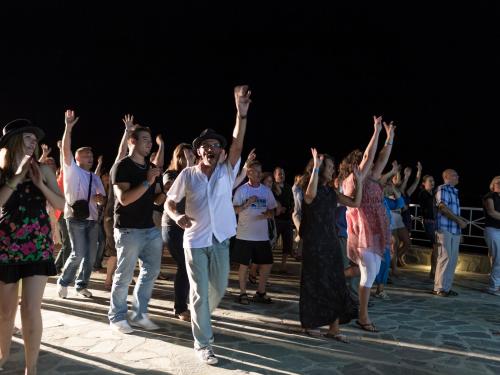 Evening Entertainment

Our animation team provides evening entertainment daily. This includes: shows, musical nights, games and quizzes, as well as Cretan Folklore Night, which takes place once a week.

Let's not forget about Disco Hours. Dance and enjoy care-free moments until midnight!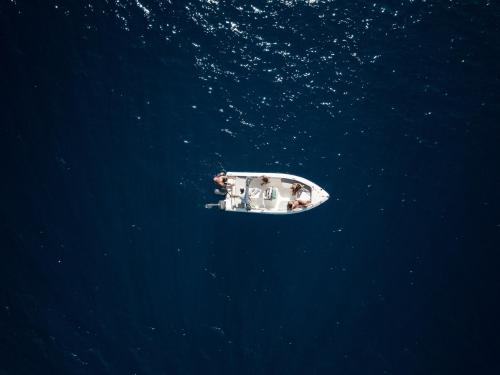 Rent-a-Boat with Blue Water Club
Rent a boat from our Platform Beach. Enjoy a fabulous ride and discover wonderful beaches. Anyone can be a 'captain' since there is no obligation to be a license holder in order to ride the vessel.

boatrentalscrete.com | +30 6981084445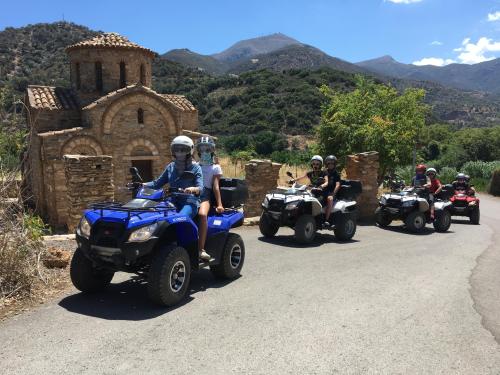 Quad Safari Peninsula
Highlight your holidays with an adventurous off-road experience. A fun way to explore the island! Discover the surrounding villages, unique natural settings & take in the raw, Cretan landscape!
www.quadsafaripeninsula.gr
| +306947312942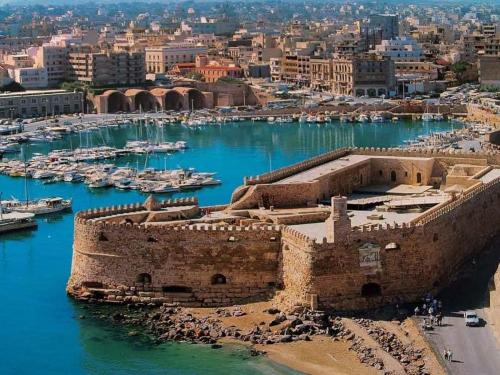 Our resort's geographical location is just 20km from
Heraklion Airport | Kazantzakis International Airport. Our location provides access to various diverse and exciting destinations.
You will find a list of the most popular excursions at our Front Desk
including a day-trip to the island of Santorini, which is just short ferry ride away!
Here are the closest attractions to the resort